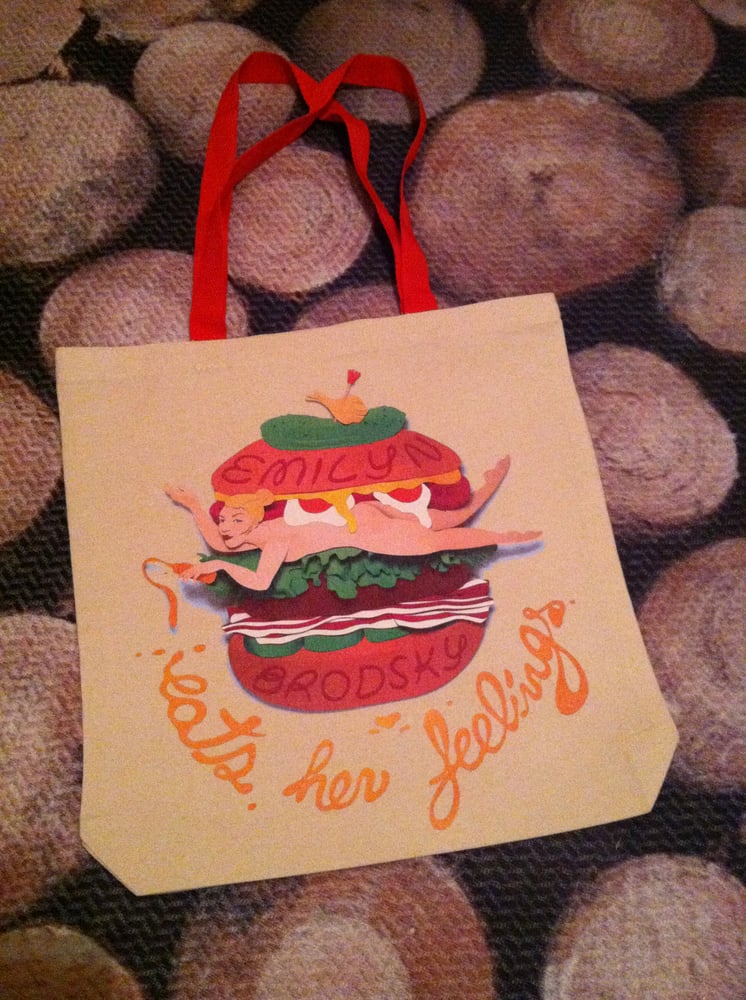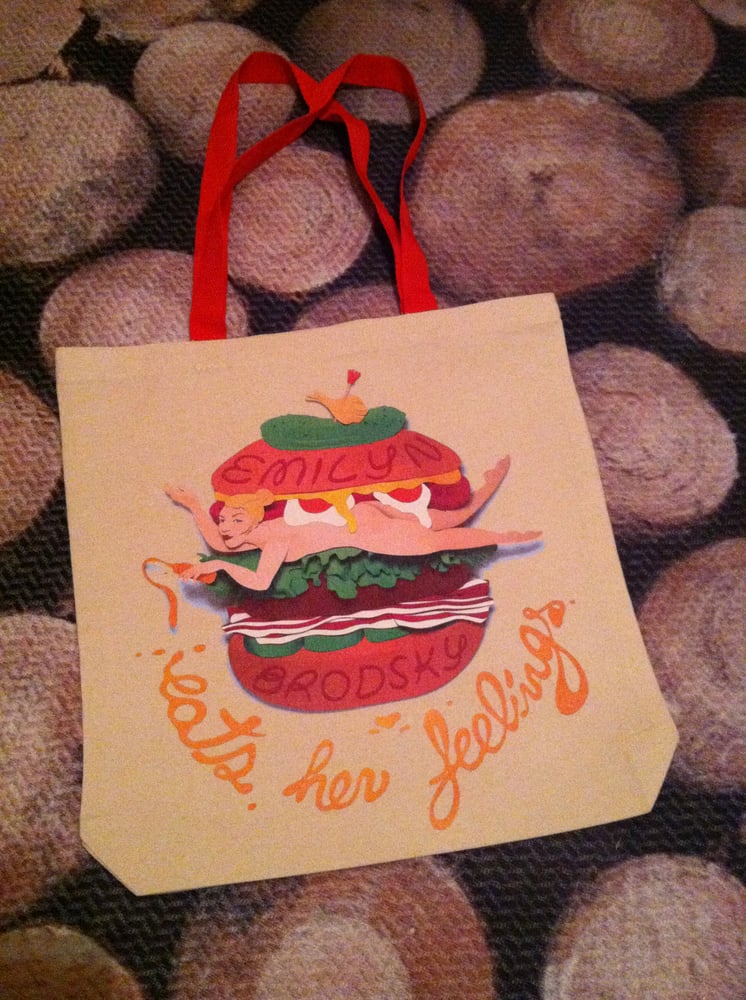 EMILYN BURGER TOTE
$30.00
amazing artist maelle doliveaux (http://www.maelledoliveux.com/) made this bonkers paper cut of naked me in a burger. then i got it printed on a tote bag with cool red straps. a HIGH QUALITY tote bag. totes, bag. sorry!
- 10 oz. cotton canvas
- Contrasting Red 22" handles
- Gusseted bottom for easy loading
- 15"W x 14.5"H x 3"D
please forgive janky iphone pic. will update with better one soon!